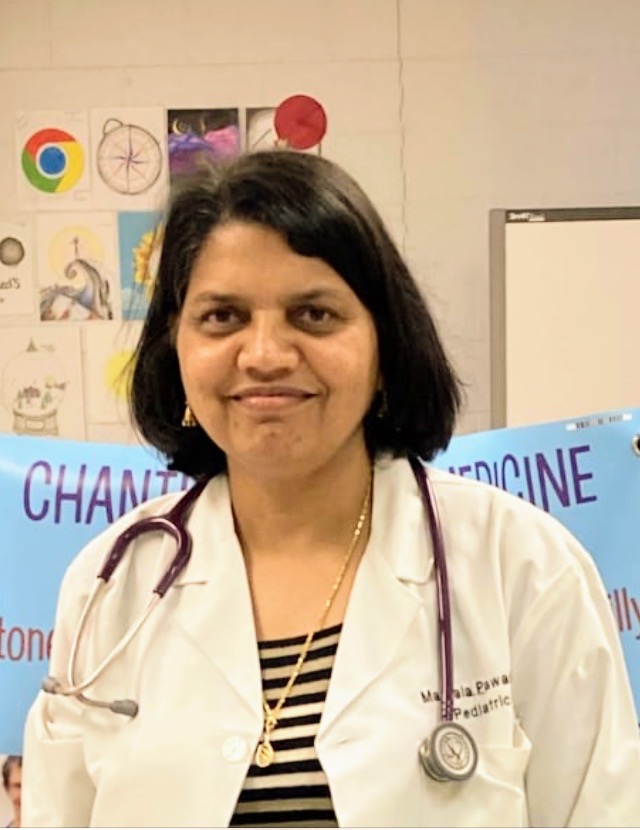 Dr. Pawar is a leading pediatrician with a special interest in newborn care, childhood development, and adolescents. She provides both acute and chronic medical care in addition to comprehensive wellness visits from birth through young adulthood. She is experienced in the diagnosis and treatment of all the common pediatric acute and chronic conditions and is knowledgeable in the management of a wide variety of childhood behavioral/mental health conditions.
Dr. Mangala Pawar is a certified Pediatrician by the American Board of Pediatrics and a Fellow of the American Academy of Pediatrics. She is an experienced pediatrician who has been practicing medicine for over 20 years in the US and India. She is a medical graduate from Government Medical College, Nagpur, India. She did her MD in Pediatrics at Howard University Hospital, USA. She has the honor to be associated with Children's Hospital, Washington D.C., USA, and Southern Maryland Hospital, Maryland, USA. In addition to MD Pediatrics, Dr. Pawar has a postgraduate degree (MS) in General Surgery. While in India, she was associated with some of the well-known pediatric hospitals including Apollo Children's Hospital, Chennai, and Fortis Hospital, Gurgaon.
Dr. Pawar is happily married with two grown-up boys. She likes to cook, travel, engage in watching movies and spending her leisure time with her family. She firmly believes in the adage 'Children are not things to be molded, but are people to be unfolded'.